From The Archives: We take a look at the best heist movies ever made.
First Published Sep 14, 2018
Everyone loves a heist movie. From the meticulous planning, to the thrilling execution and the tense aftermath, the promise of infinite riches is contagious and, regardless of whether it is true or not, we watch on the edge of our seats to see if they can pull it off.
To celebrate the release of KING OF THIEVES, which tells the true story of the infamous Hatton Garden robbery, we take a look at the best heist movies ever made.
Watch a clip from the film here –

The Italian Job (1969)


This classic caper comedy follows British criminal Charlie Croker (Michael Caine) who, having just left prison, decides to rob some gold in Italy, right under the nose of the police and the Mafia. Croker's plan is to create a traffic jam to distract the authorities, so they can escape with the gold unnoticed. The film features the iconic Mini coopers as their getaway cars. Charlie Crocker's line "You're only supposed to blow the bloody doors off!" is widely considered one of the most memorable lines in any film.
Point Break (1991)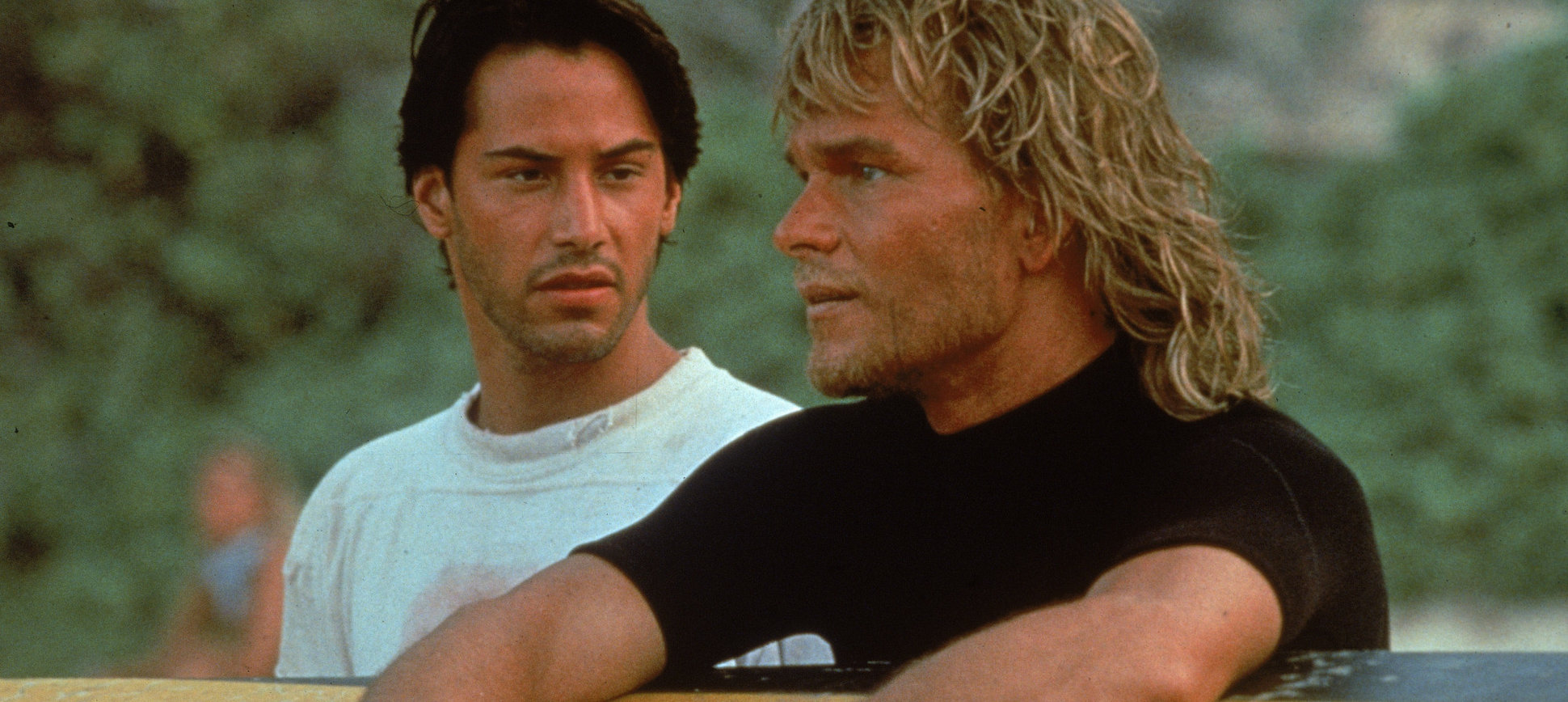 F.B.I agent Johnny Utah (Keanu Reeves) goes undercover and infiltrates a group of robbers who have been robbing multiple banks while wearing masks of ex-Presidents. However, these crooks are a group of surfers who are led by the spiritual and manipulative Bodhi (Patrick Swayze) but its not long until Johnny is accepted into the group and befriends them all, including Bodhi which causes Johnny to get drawn into this new lifestyle and friendships. Point Break took approximately $80 million at the global box office during the year of its release
Lock, Stock and Two Smoking Barrels (1998)


A poker game gone wrong puts four friends in £500,000 debt with only a week left to pay it back or Eddy (Nick Moran) will be forced to hand over his father's pub. Desperate to pay back the money, Eddy and his friends rob their neighbours after overhearing them plotting to rob a group of drug dealers. However, this causes everything to spiral out of control and the boys must try and avoid being killed. This film was both Jason Statham and Vinnie Jones' film debuts.
Ocean's Eleven (2001)


Danny Ocean (George Clooney) assembles a team of 11 men to pull off the biggest heist in history. They go after the three biggest casinos in Las Vegas, all of which are owned by Terry Benedict (Andy García), who has been dating Ocean's ex-wife Tess (Julia Roberts). The Bellagio casino gave the film crew access to their security system so that they could get some real surveillance footage of the casino.
Inside Man (2006)


In this crime thriller, Denzel Washington plays tough detective Keith Frazier who is assigned to negotiate with bank robber Dalton Russel (Clive Owen) while a hostage crisis is occurring. The bank's president has something he must protect locked in a safe deposit box, so he assigns power broker Madeleine White (Jodie Foster) to help. Inside Man was Spike Lee's most successful film and was set to be made into a sequel, however, this was never made.
The Bank Job (2008)


This 2008 British heist film is based on the 1971 Baker Street robbery that took place in central London. The film follows Terry Leather (Jason Statham), an ex-criminal now car salesman who is struggling for money to support himself and his family. Terry is offered a fool-proof bank hit by Martine, an ex-model who is in desperate need to access the contents of the Baker Street bank. Once Terry has assembled a team of crooks to help, he soon discovers there is more to play in this raid and that the contents hold an inventory of dirty secrets. The contents of the real-life heist were never recovered.
King of Thieves (2018)


Based on the real-life events of the incredible 2015 Hatton Garden heist which saw over £200 million worth of stolen jewellery and money from safety deposit boxes, making it the biggest robbery in Britain's history. Initially thought of to be the work of advanced modern thieves, police eventually realised that the heist was pulled off by a gang of old retired crooks (played expertly by Michael Caine, Ray Winstone, Jim Broadbent, Paul Whitehouse, Tom Courtenay and Michael Gambon) and set to work tracking them down.

KING OF THIEVES IS IN CINEMAS NOW